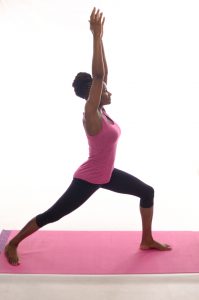 My name is Endalyn and I was drawn to yoga as a different way to exercise and fell in love with it. I loved how I could get a workout that made my mind feel just as good as my body.
Yoga makes me a better person. When I practice regularly, I have more patience, more understanding, more compassion, more strength, and more love to give. My hope is to help others discover this connection within themselves as well.
I had practice yoga for several years with varies instructors as well as on my own. What really hit me was the sense of peace I felt after each class. I became a certified hatha yoga teacher because I feel the need to share this with others.
I believe yoga is for EVERYONE and EVERYBODY. Yoga means 'union' or 'unity' and practicing yoga is a means of balancing and harmonizing Mind, Body and Spirit.
Yoga is for Everyone and Everybody regardless of the age, body type, fitness level and personal health.
My intention is to work with you to develop a practice that meet your needs through a series of smooth fluid asanas and pranayamas that will provide a sense of freedom and expansiveness within that is meant to improve health and cultivate happiness.
Suggestions for modifications to poses will be presented to ensure that everyone can participate, as well as proper use of props.